100% JESUS ​​World Entrepreneurship Center
As part of this lifestyle, since 2020, we are creating a business center focused on products and services to satisfy Christian needs in society; through a business model based on 20 companies and support areas, with the global objective of having a presence in 100 countries, in a total of 400 cities.
Here, you can find links to our products and services, available through the main platforms around the world, in more than 60 languages.
100% JESUS ​​is a lifestyle, books, music, clothes, and more.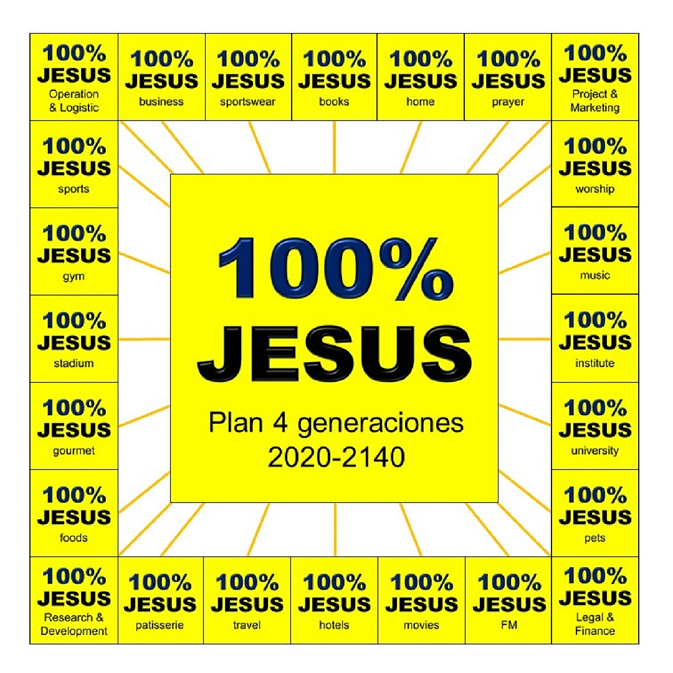 We love you and we bless you with all our heart.